Correctives Brighter Serum
R960.00
Reveal radiance. Correctives Brightening Serum was formulated to manage the hyperpigmentation without any risk of irritating the barrier as research shows that, while dark marks are caused by the skin overproduces melanin (pigment), people who suffer from hyperpigmentation often have an impaired skin barrier too. This causes low-grade inflammation that stimulates even more melanin.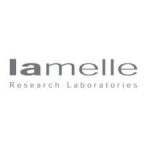 A powerful punch of intensive and cutting-edge ingredients when and where your skin needs it. The high-concentration skin serums for your face in the Lamelle Correctives range are designed to give your skin an intensive boost. They're designed to work with your skin regimen. So you can pick the skin serums you need to deliver a high dose of active ingredients – apply after cleansing, but before your moisturiser – when you need it.
Skin benefits
– Extremely safe and tolerable skin brightening
– Soothes skin
– Fights inflammation
– Suitable for all skin types
– Protects cells from free-radicals
– Lipid-based serum
Main ingredients
Deca-butin, Ferulic Acid, Turmeric extract, Liquorice extract, Amber colored lipid serum, NO preservatives, colorants or parabens
How to use
– Use twice daily
– After cleansing and drying the skin, apply VERY LITTLE of the serum directly onto your skin with the dropper – it should absorb very quickly.
– A slight warming sensation as it absorbs is normal and will dissipate fast.
– Apply day and night cream products over Brighter Serum.
– Use a broad-spectrum SPF – always recommended with any hyperpigmentation treatment.
Special precautions
– Not recommended for use when pregnant or by children.
Delivery is free for all orders over R800. Otherwise, delivery is R90 - R100 depending on the items you plan to purchase.
Once your product has shipped, it usually takes 3 - 5 business days within South Africa.
You can return your product up to 7 days after receiving your order. Please make sure that the products are not used or damaged and still in it's original, sealed packaging
Your payment information is processed securely. We do not store credit card details nor have access to your credit card information. Pay with PayFast via Instant EFT & secure online credit card payments