Clarity Corrective PM Plus
R740.00
The sweet say-goodnight. This night-time pimple treatment cream is just what you need to keep your skin clear in the long run. It's slightly richer than the day cream – but never oily – and contains a special night-time mix of ingredients, including an ultra-safe new form of retinoid that helps normalise skin cell turnover without drying your skin.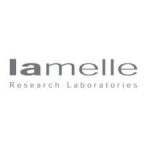 Pimples. Who needs 'em, right? Doctors call them acne vulgaris. Either way, these nasty little things have got to go – and stay away for good. That's why we tackle problematic and acne-prone skin from two angles to clear 88% of inflammatory acne lesions in a few weeks (and keep them away). First, there's the revolutionary Clarity range of pimple solutions for your face and body. Then, there's the Acnevelle supplement to support your clear skin from the inside. An ideal pimple solution, no matter your age.
Main ingredients
Retinoic acid analogue, Growth factors, Copper tripeptide, Red Cedar tea extract.
How to use
– Only use at night
– After cleansing and applying Clarity Active Control, Clarity Corrective PM PLUS to the face, neck and décolleté or other affected areas.
Special precautions
– Only use at night
– Stop the product three nights before and five nights after in-salon peels or invasive treatments.
– Even though there was no significant increase in retinoid levels in the blood of fertile females using the product, it has not been tested during pregnancy and should not be used when pregnant.
Delivery is free for all orders over R800. Otherwise, delivery is R90 - R100 depending on the items you plan to purchase.
Once your product has shipped, it usually takes 3 - 5 business days within South Africa.
You can return your product up to 7 days after receiving your order. Please make sure that the products are not used or damaged and still in it's original, sealed packaging
Your payment information is processed securely. We do not store credit card details nor have access to your credit card information. Pay with PayFast via Instant EFT & secure online credit card payments