Clarity Active Cleanse
R260.00 – R485.00
Good, clean and pimple-free. This soap-free, small-bubble gel cleanser is where the magic starts. It already contains vital exfoliating, anti-inflammatory and antibacterial ingredients – so you're fighting pimples every time you cleanse. But it's also made with a friendly hydrator to keep your skin feeling good with every wash.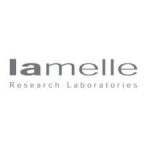 Pimples. Who needs 'em, right? Doctors call them acne vulgaris. Either way, these nasty little things have got to go – and stay away for good. That's why we tackle problematic and acne-prone skin from two angles to clear 88% of inflammatory acne lesions in a few weeks (and keep them away). First, there's the revolutionary Clarity range of pimple solutions for your face and body. Then, there's the Acnevelle supplement to support your clear skin from the inside. An ideal pimple solution, no matter your age.
Main ingredients
Tea tree, Salicylic acid, Ivy extract and Sodium PCA.
How to use
– Wet your face with warm water and then lather a small amount of the gel into moistened hands.
– Massage gently in circular motions over the entire face, neck and décolleté, or other areas that are plagued by acne breakouts – it can also be used on the chest, shoulders and back.
– Rinse thoroughly and pat the skin dry.
– When using base (make-up) that's designed for super coverage, it might be necessary to double cleanse.
– Use morning and evening.
Delivery is free for all orders over R800. Otherwise, delivery is R90 - R100 depending on the items you plan to purchase.
Once your product has shipped, it usually takes 3 - 5 business days within South Africa.
You can return your product up to 7 days after receiving your order. Please make sure that the products are not used or damaged and still in it's original, sealed packaging
Your payment information is processed securely. We do not store credit card details nor have access to your credit card information. Pay with PayFast via Instant EFT & secure online credit card payments